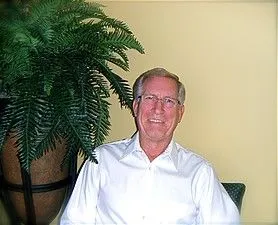 Dr. Kenneth Linck
Dr. Kenneth Linck grew up in Baden, MO in a large family of 10 children.
In 1969 he graduated from St. Louis university Dental School and began his career as a general dentist. For over 40 years he has provided quality dentistry to North County. This is also where he and his wife have lived and have raised 6 children.
Dr. Linck has been an active member of The Most Sacred Heart Parish, the Village of the Blue Rose, the American Dental Association, the Missouri Dental Association, the Greater St. Louis Dental Society, as well as a fellow of the American College of Dentists.
In 2007, Dr. Anne Steward acquired this pracice from Dr. Linck. In turn, Dr. Linck has been able to semi-retire and spend more time traveling and working on his ever improving golf game.